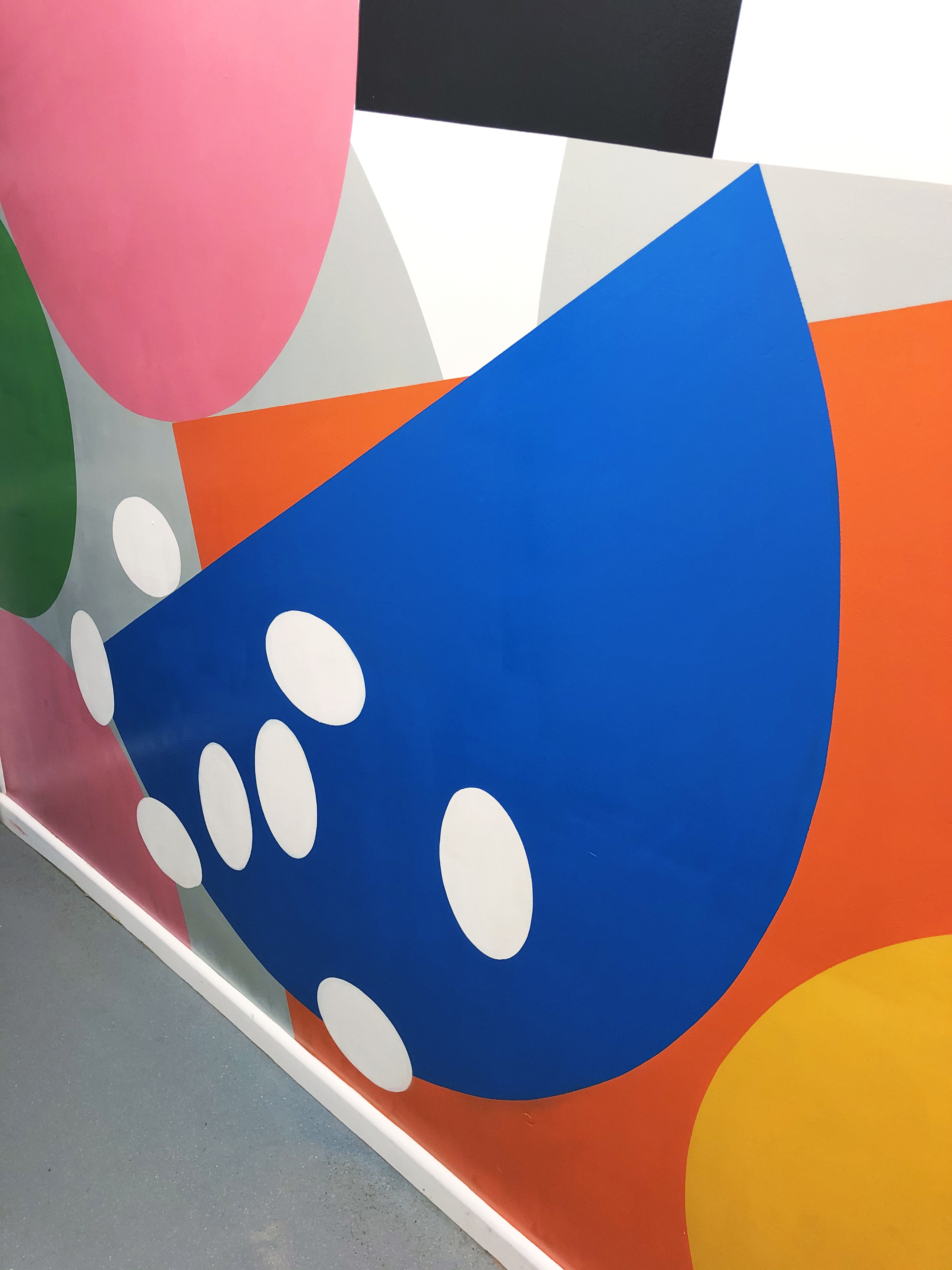 Completion:
December, 2019.

︎
Salford based Burgerism is an independent business focused on providing delivery-only food using the best produce for the best possible product.
The mural (3630 x 2560mm) was finished with a clear polyurethane (photographed whilst still wet) to provide added resistance in the narrow space.
The finished piece stretches the entirety of the entrance corridor, providing a bold welcome to customers and couriers alike.