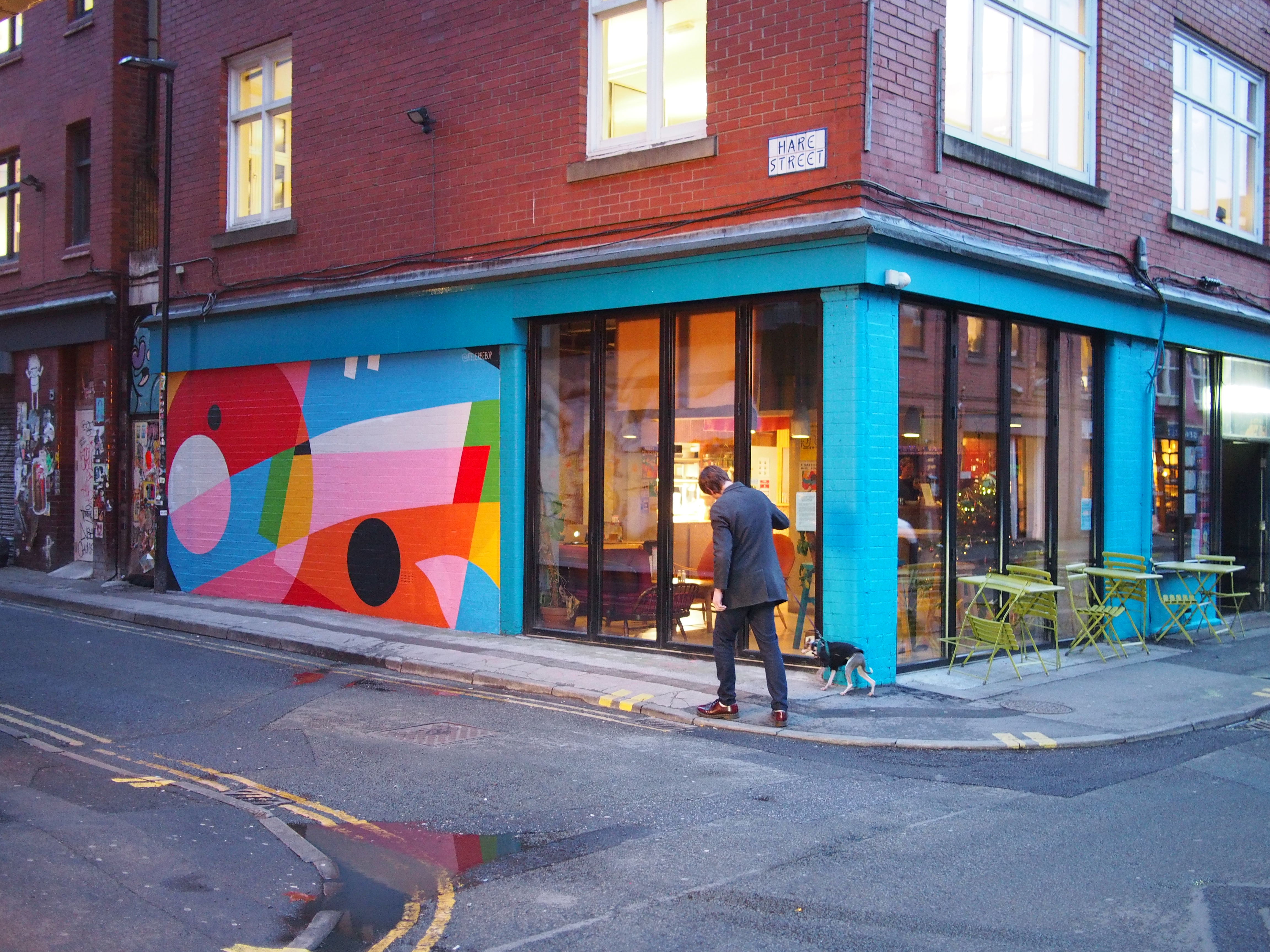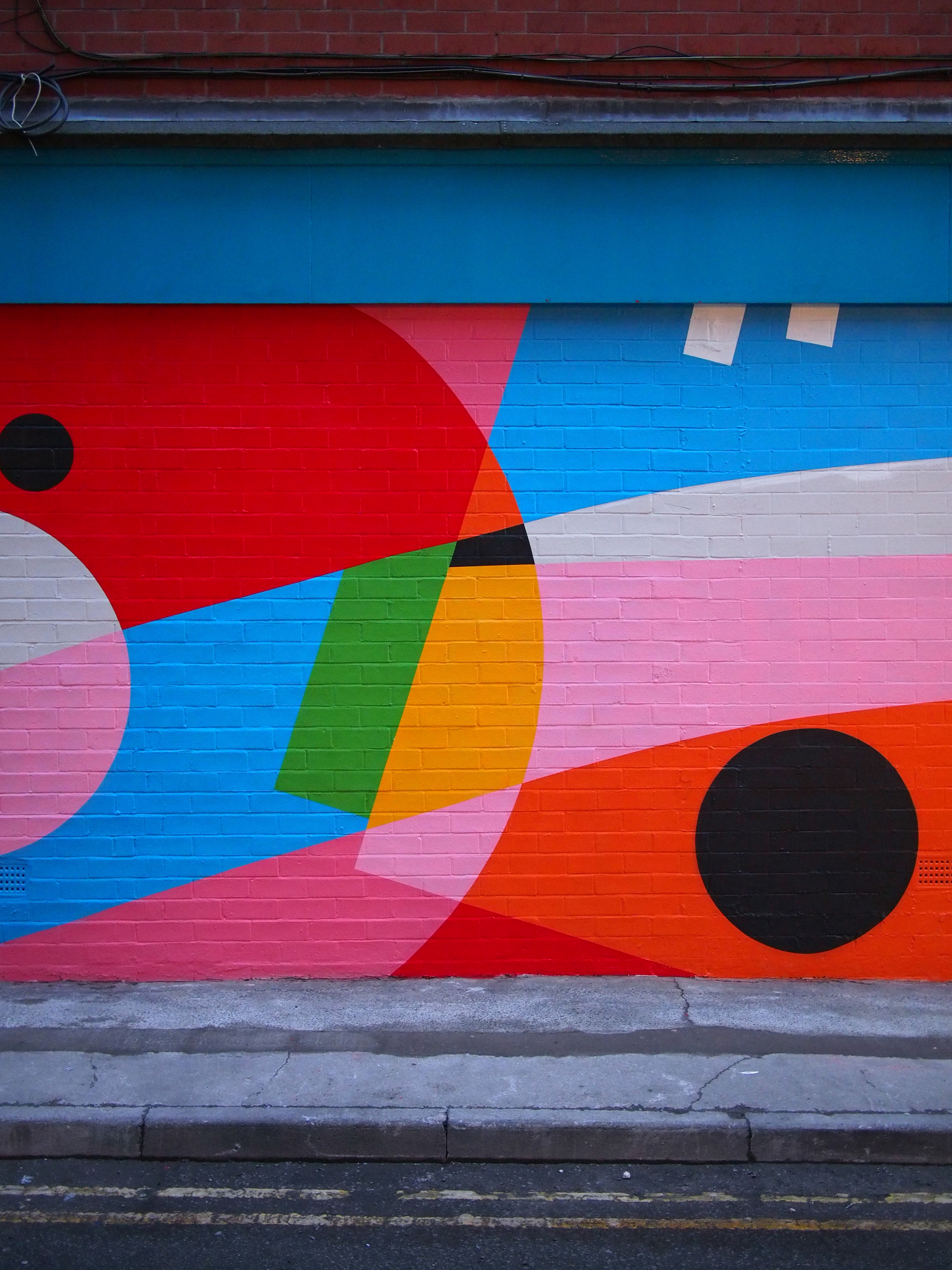 Completion:
January, 2019.

︎
Sitting in the heart of Manchester's Northern Quarter on the corner of the ever-popular Edge Street, is a large mural donning the side of 'A Place Called Common'.
Completed in early 2019, 'The Happy Mural' (6400 x 3100mm) was designed to build upon the already thriving street art scene in the area, adding a colourful backdrop to a sometimes drab, highly trafficked area.
This mural was longlisted in The AOI: World Illustration Awards 2020.
theaoi.com/wia