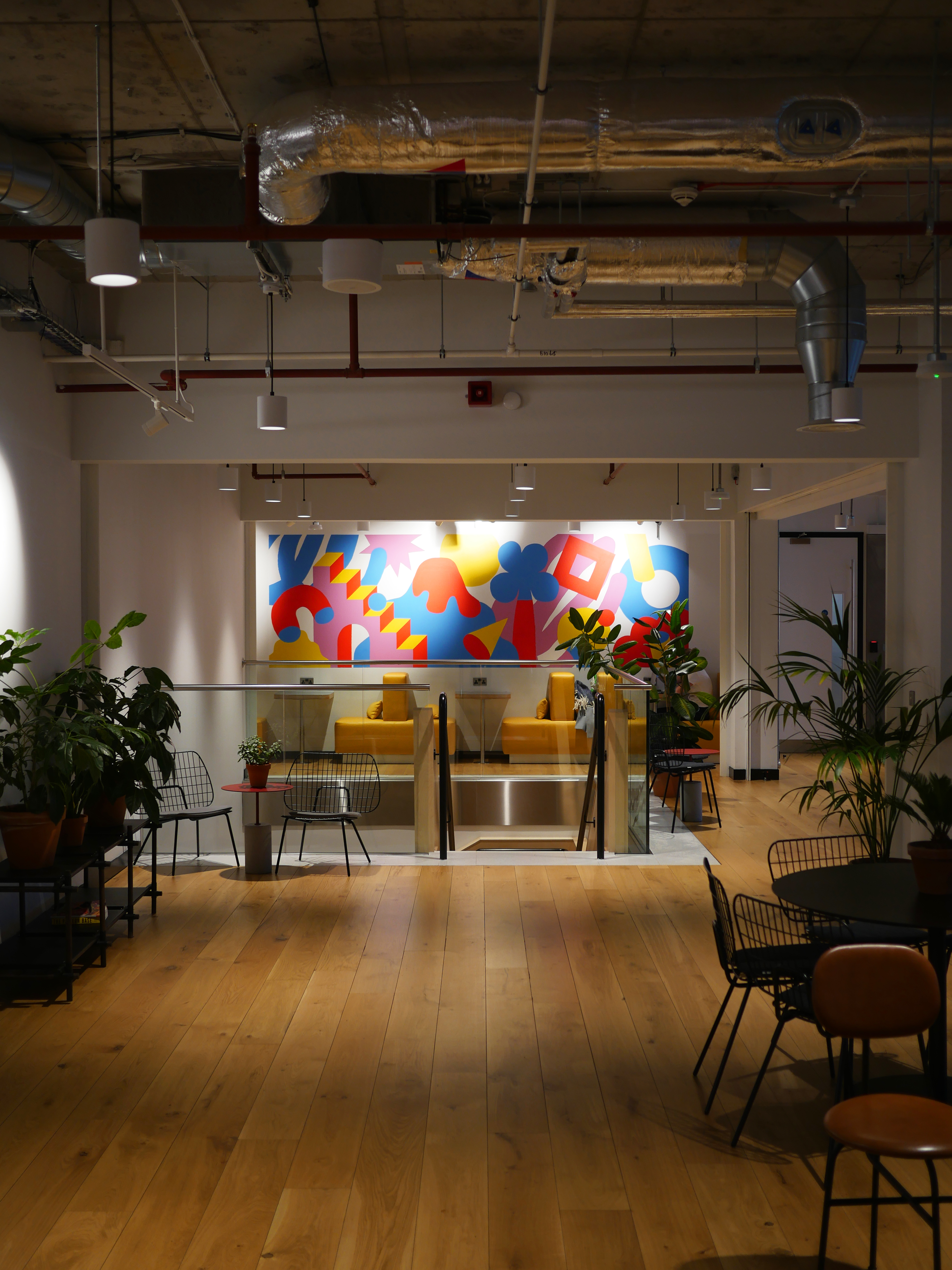 Completion:
April, 2018.

︎
After the successful implementation of the first
WeWork
in Manchester (United Kingdom), a new city branch was established in the historic area of St. Peter's Square.
The commission detailed 3 separate interior pieces; a mural at 4800 x 1600mm, a painted canvas at 2200 x 1200mm, and a final canvas measuring 1100 x 1400mm.